Distribution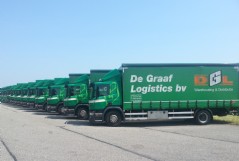 For the delivery of goods involving supplementary requirements such as a truck-mounted forklift or a crane at any time of day.
More about Distribution >>
Transport
If you have special requirements that may be difficult to fit into a standard transportation concept, please do not hesitate to get in touch with us. We are happy to devise a solution that is exactly tailored to your needs.
More about Transport >>
Warehousing
DGL has a 10.000m2 public warehouse 12 meters high. Within this warehouse we have besides bulk locations 12.000 pallet places.
More about Warehousing >>
Extra services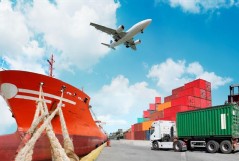 De Graaf Logistics is also part of a worldwide network for the import & export of air and sea freight cargo.
More about Extra services >>
About De Graaf Logistics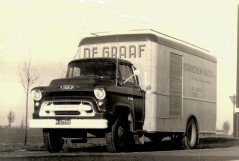 For courier to modern logistical service provider
More about About De Graaf Logistics >>
News
Keeping you informed better and faster

Where is what on DGL's new website?

De Graaf Logistics' general manager Robert van Wezel was awarded the Lean and Green Star on 11-12-2012.

The winner of the '2012 System Administrator Day' was Bjorn Stout.